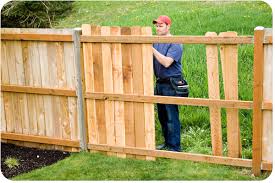 With summer coming to an end and cool fall weather heading in, below are some easy ways to improve your home as summer starts to wind down. It's important to stay on top of small and large tasks as the seasons change to keep your property in tip-top shape. So, now would be the time to do all your late summer property clean up.
Hit the nurseries for late-summer deals to fill in any holes in beds and borders in your flowerbeds or around hedges.
Trim those tree branches hanging over your roof or near windows to help avoid costly storm damage. This is a must and will save you time and money (not to mention headache) in the future.
Set out your outdoor furniture cushions in direct sun for a few hours, flipping halfway through, to help them plump up by evaporating interior moisture—it'll kill allergy-causing dust mites, too.
Inspect your fencing for loose posts and rotting wood; repair as needed. Cut back encroaching greenery, which can speed wood decay. Replace any boards that potentially could fall or rotting.
Hit the grocery store and fill up that freezer! A fuller freezer will keep food cold longer in case of a power outage. Fill any gaps with a couple of bags of ice or a milk jug filled with water.
Outdoor irritants like pollen may have built up on curtains after a season of open windows. Have all drapes washed or dry-cleaned – let the sun shine in.
Check your patio and porch and make sure that they are in good shape. Replace any board and go ahead and put another coat of patio protector on.
Get ready for fall weather. Clean up landscaping, shop for new ideas of plants and landscaping ideas.
Depending on where you are located in the US – you might still have a couple of months of warm weather – take advantage of it!
We are pledged to the letter and spirit of U.S. policy for the achievement of equal housing opportunity throughout the Nation. See Equal Housing Opportunity Statement for more information.